Maintain That Handsome Look of Your Car!
Do you hate it when you bang your car door against something? Like accidentally colliding your door into the wall or other cars.
To protect your car from these annoying incidents, this Car Anti-Collision Strip is an effective solution!
 This Car Anti-Collision Strip is designed to prevent unwanted damage to the doors, front and rear bumpers, and side mirrors.
It can also be used to repair any existing scratches or paint damage.  The unique thickness of 10MM can protect your car from most small frictions.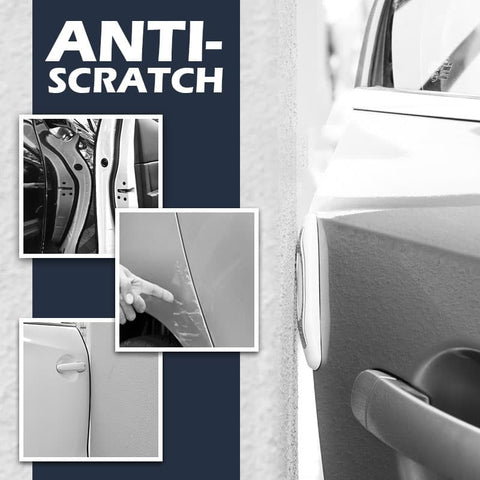 Beautiful design which means it will make cars more beautiful. Made with high-quality silicone polymer materials (TPE PP and PVC). its  RESISTANCE TO FRICTION & HEAT, WATERPROOF, and ANTI-UV. 
This Car Anti-Collision Strip is equipped with a great adhesive. It can be installed in minutes, just stick it on front and rear doors or bumpers edges and even side mirrors, it will stay on to give protection and an additional appearance upgrade. The simple design will instantly upgrade your car's appearance with great anti-scratch protection.
INSTALLATION:
Package Included:
1 Pack Car Anti-scratch Strips Includes (4 pieces)